Helping You Decide When to Visit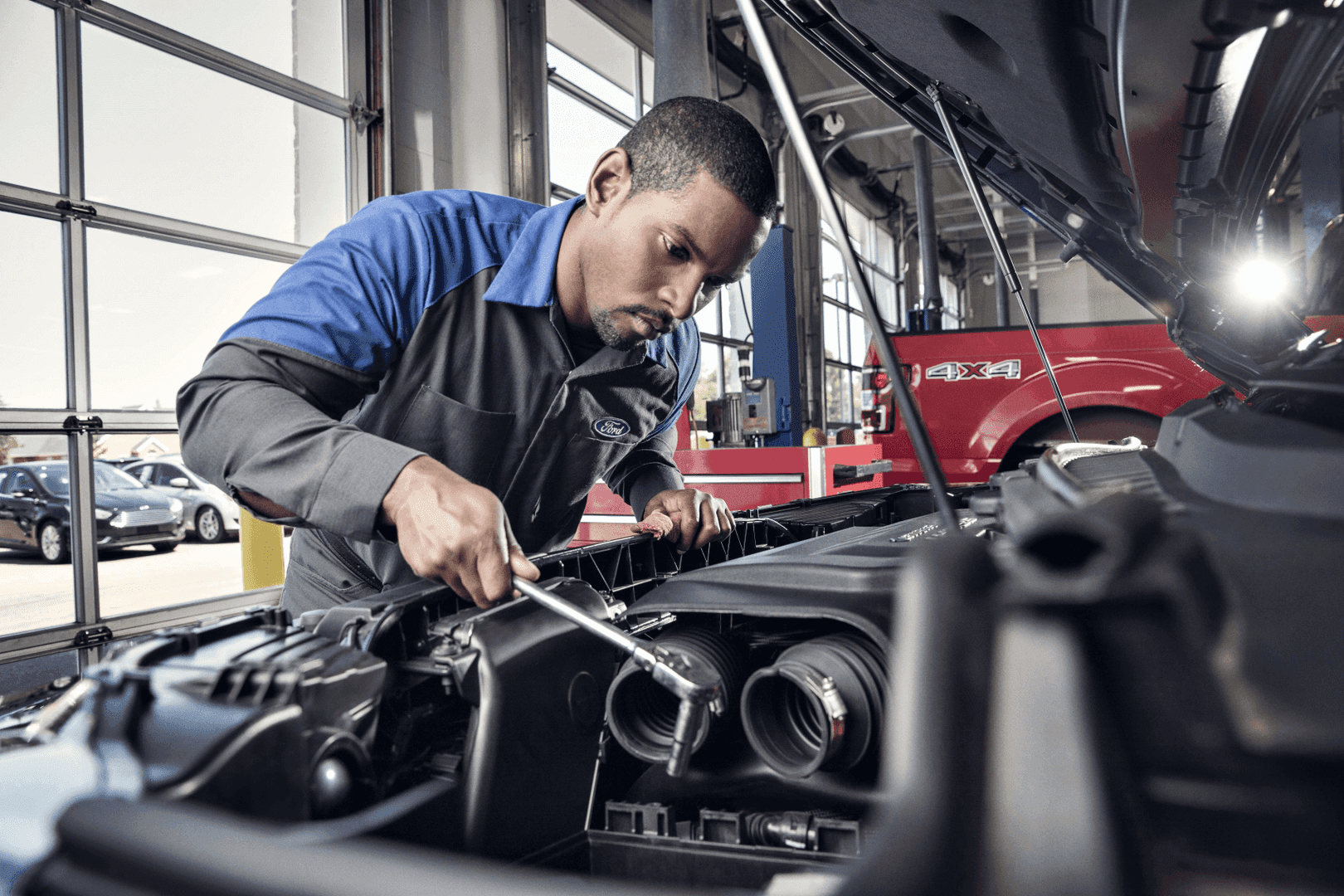 With the scheduling tool, you can quickly lock in a visit to our shop whenever it is most convenient for you. But how do you know when your Ford model really needs to be in the shop? There are two options. First, you can refer to your owner's manual, which details exactly what services your model requires and when these should be performed.
The alternative option is an even more thorough plan that our certified technicians can create for you. Because we know what your daily driving habits are like, the plan we create will be a touch more thorough than the general owner's manual guide. This way, you can look to our outline, determine when your vehicle is due for a visit, and then simply book a time that fits your schedule.
We're Happy to Assist with Any Type of Part Installation
A lot of Ford owners have ideas about how they want to improve their model. Maybe you're trying to upgrade the performance, so you have a cat back exhaust and a cold air intake in mind. Or maybe you want to alter the styling of your Ford and you've acquired some accessories. Whether it's these types of alterations or any others, we can handle the installation for you.
Our certified technicians are quite familiar with the many add-ons that folks have in mind for their vehicles. If you want to have a professional handle the implementation of these packages, we're happy to assist.
A Useful Collision Center On-Site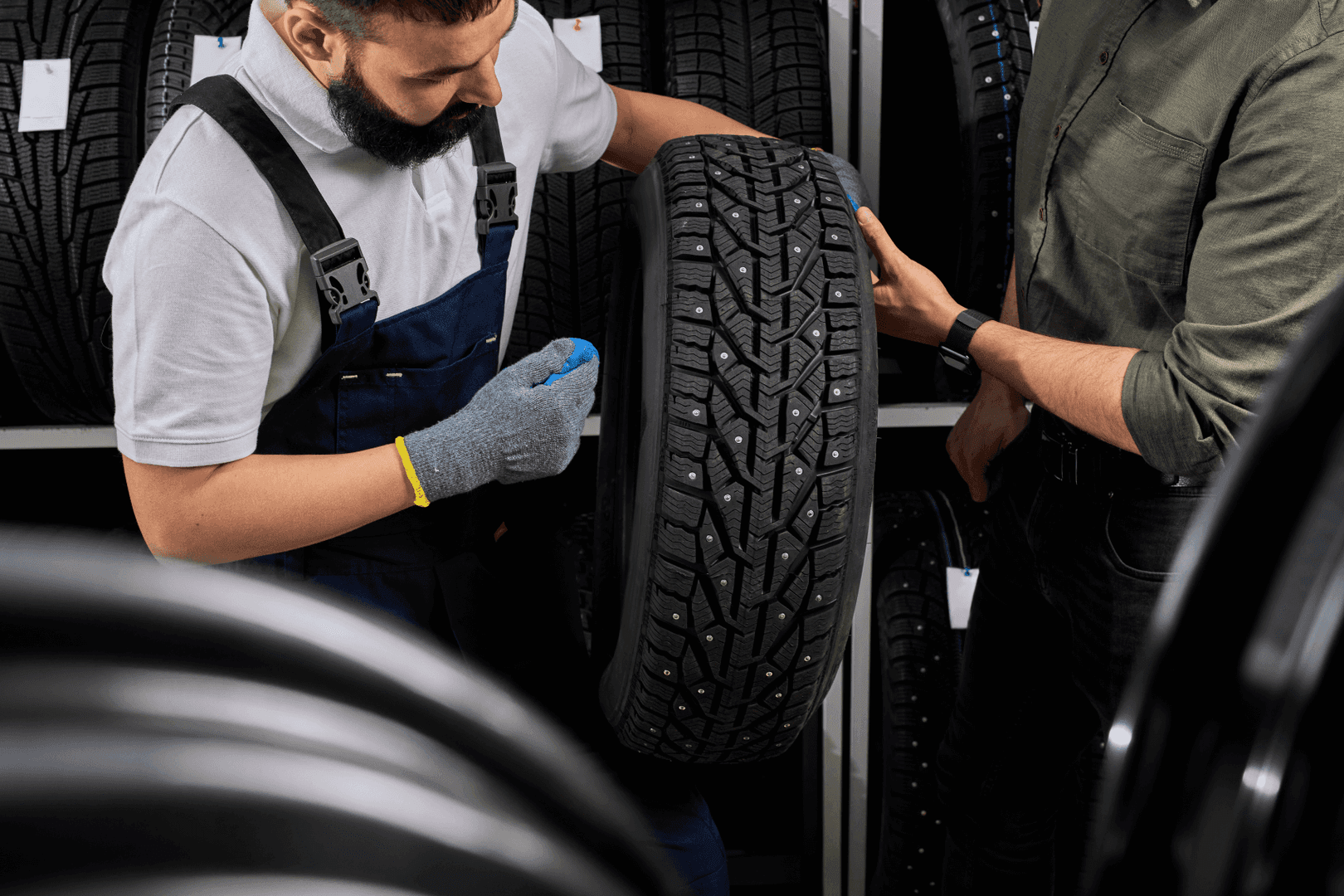 There are certain occurrences out on the road that just can't be avoided. If you've recently found yourself in a fender bender or accident of any kind, you can book a visit to our service facility and we'll leverage the resources of our collision center to get you back on the road quickly.
Our collision center is buoyed by our parts department, where we're able to pull and install any replacement parts your vehicle might require. If we don't have the right part handy, we can order it through our service network and get it installed quickly.
After any collision, our team will thoroughly inspect the performance and reliability of your vehicle in addition to the exterior. We want to be sure that when you return to the road, your car runs as good as it looks.
We have various techniques and tools in place to iron out any dings or dents, touch-up the paint in any areas where there are scratches, and generally keep your model looking like new.
Choose From Our Vast Tire Center
Tires are one of the most crucial elements of performance. If you want to improve your off-road traction, on-road grip, fuel economy, or your car's composure in inclement weather, there's a set of tires to help you. Our tire center can help you match the right set to your needs.
We can also repair a tire if you find one of yours has a leak or a bubble in it. As your tires begin to fade over time, we can quickly find the replacement for them and install them!
Choose Lafontaine Ford of Grand Rapids for Certified Ford Service in Grand Rapids, MI
We strive to provide our customers with both certified service and an exceptional customer service experience. In addition to our monthly service specials and easy online scheduling option, we offer our customers a comfortable waiting area to relax in and a fully-stocked Ford parts and gear boutique to browse.
Schedule your next service appointment by visiting our online scheduling page, and come experience what makes LaFontaine Ford of Grand Rapids the premier provider of Ford service and repair for Michigan drivers in East Grand Rapids and beyond.